The Shop
Our 5000 sqft manufacturing facility is where we bring our passion to life. Utilizing aircraft-grade aluminum, each component of our reels is meticulously crafted with an emphasis on quality and durability. The matte-finished reels with brass components are designed to last a lifetime, embodying the rugged resilience of our Wyoming roots. Our reels' highly-adjustable drag is robust enough to withstand the rigors of saltwater fishing - a testament to our commitment to superior performance.
Revolutionizing The Fly Fishing Industry
At OCR, we are proud of our patent-pending features that set our reels apart. These include a completely sealed gear train, an adjustable reel foot for perfect rod balance, and a specially designed line guide to prevent tangles even with mono rigs. We believe in constant innovation to ensure we offer the best to our customers.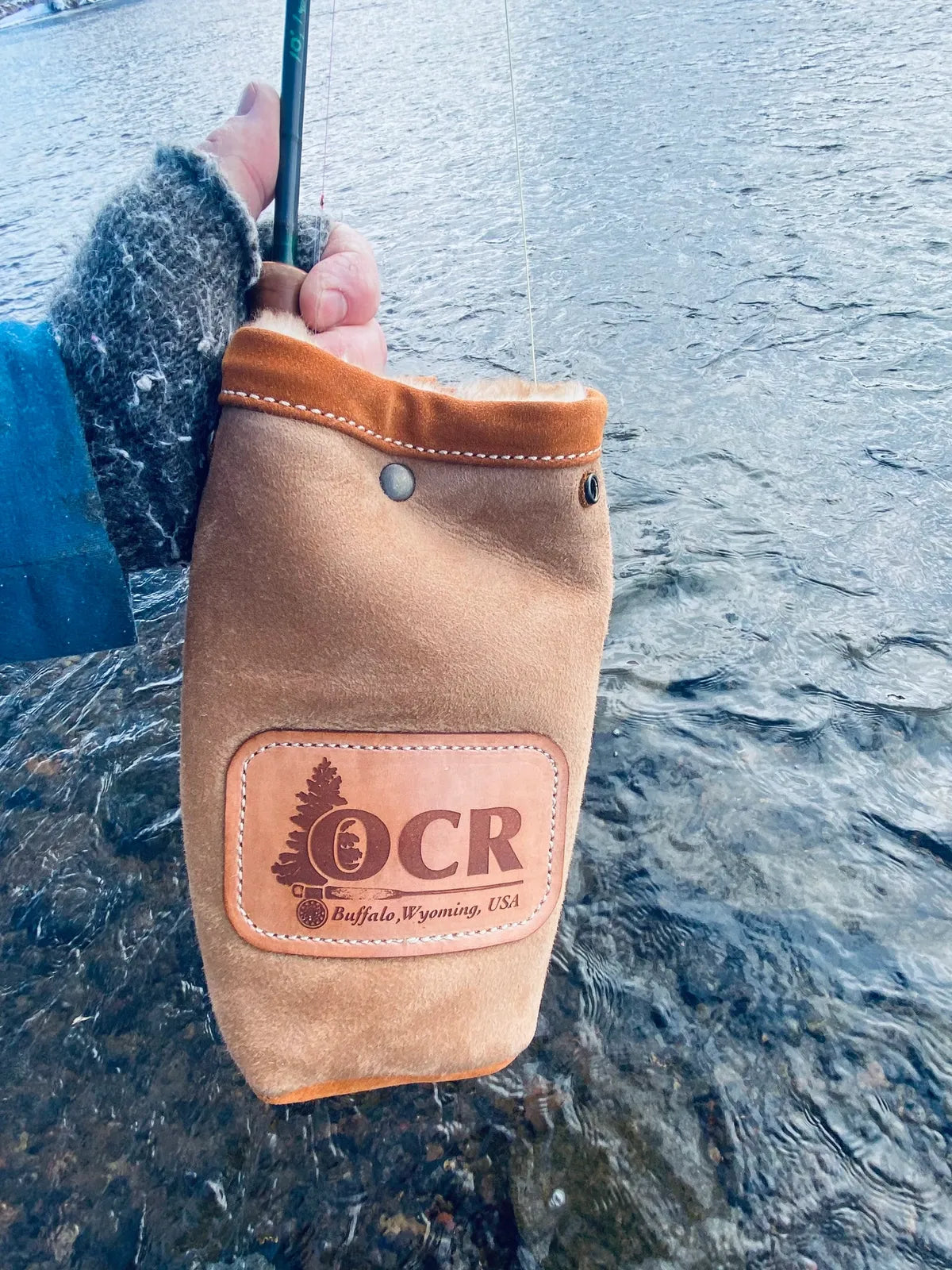 Innovation At A Local Level
To enhance your fly fishing experience, we have created the OCR Reel Case. Crafted from the highest quality local wool and leather, the case is designed to protect your reel while still attached to your rod, making it easier for you to carry around. As a nod to our love for the outdoors and the slow days on the water, these cases double as a whiskey and beer koozie.
At OCR Fly Reels, we're not just making fly reels. We're creating a superior fly fishing experience